PROSPECTSV EVENTS:

Networking Event:
Wednesday, September 26, 2018 from 1:00 to 3:00 PM
A variety of technologies – from connected cars, to smart buildings, andadvanced sensor networks – are being used by enterprises and cities to make existing infrastructure smarter. The data collected from these connected "things" help provide more responsive services, create new business and delivery models, and improve user satisfaction. These smart infrastructure applications increasingly rely on data centers to operate as close to the users as possible. Join us for our quarterly networking meeting – where our panel of experts will demonstrate how data centers are a critical part of a smart city.
In this panel presented by vXchnge & Prospect Silicon Valley, attendees will:
⚡️ Learn the difference between public and private cloud computing infrastructure.
⚡️ Learn why data centers are a critical platform for infrastructure such as connected mobility, homes and buildings.
⚡️ Understand how to utilize legacy vs. new data centers in current or future initiatives, and how to select the right data center (such as private vs public infrastructure).
⚡️ Discuss how latency – a key challenge with traditional cloud computing – can impact the efficacy of technology across the built environment, and how a private cloud can address this issue.
⚡️ Gain market insight on security considerations from the sensor to edge and into the cloud, plus every step in between.
Agenda:
1:00pm ⚡️ Registration, Lunch, Networking
1:30pm ⚡️ Event Welcome from ProspectSV
1:35pm ⚡️ vXchnge Introduction
1:45pm ⚡️ Panelist Introductions
2:00pm ⚡️ Panel Discussion and Q and A
3:00pm ⚡️ Adjourn / Continued networking
Speaker lineup:
Speaker Lineup: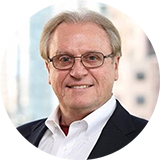 Bruce Myatt, Arup
Bruce Myatt, PE represents the San Francisco office as an Associate Principal and as their Data Center Business Lead. Bruce is often recognized as a data center industry veteran for his role as Founder of Silicon Valley's Critical Facilities RoundTable (CFRT). He has organized and led about 50 CFRT meetings in Silicon Valley focused on data center performance over the last 15 years. He has also served on the staff of Mission Critical Magazine as their Executive Editor, member of the Technical Advisory Board, and Data Center Conference Chairman, and he currently writes a data center column entitled "Zinc Whiskers". Bruce has led the development of advanced data center design concepts for which he has been recognized as a Finalist in the 2013 Data Center Dynamics North American annual awards competition as CTO and EVP of The Data Centers LLC, and has twice been selected as a Finalist in eBay's national design competitions for their Mercury and Quicksilver data center projects.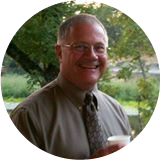 Randy Peterson
Senior Sales Engineer, Utimaco
Randy Peterson is the Senior Sales Engineer at Utimaco North America where he works on Hardware Security Modules and software integration. As a broad based solutions oriented generalist, Randy has had experience developing a variety of internet applications from media servers, infrastructure monitoring and storage systems.
About Ultimaco: Utimaco is a leading manufacturer of Hardware Security Modules (HSMs) that provide the Root of Trust to all industries, from financial services and payment to the automotive industry, in addition to cloud services to the public sector. The firm keeps cryptographic keys and digital identities safe in order to protect critical digital infrastructures and high value data assets. Our products enable innovations and support the creation of new business by helping to secure critical data and transactions.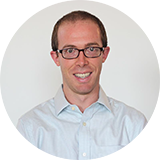 Moderator:
Joe Aamidor
Smart Buildings Expert
Joseph Aamidor is a senior product and market strategy consultant focused on smart buildings, IoT, energy and real estate. He has nearly 15 years of experience in building and energy technology. He provides strategic guidance and advice to established building management firms, technology providers, and early-stage innovators. Previously, he served as Director of Product at Lucid Design Group and was a product manager at Johnson Controls. He frequently speaks at industry events and regularly publishes articles on the energy and smart building industry. Connect with him on Twitter (at https://twitter.com/jaamidor) and LinkedIn (at http://www.linkedin.com/in/jaamidor) or at www.aamidorconsulting.com
---
UPCOMING PARTNER EVENTS
---
October 10th-12th – EVs and the Grid (Los Angeles, CA)
In its 4th year, Infocast's EVs & the Grid will showcase all of the public and private programs and initiatives that are enabling electrification. Government, utilities, and environmental advocates will guide property developers and fleet owners through the installation process and how to get a piece of the billions of dollars in funding as they prepare for the future. In addition, innovative OEMs and EVSE vendors will discuss the latest developments in standards and interoperability, and how EVs will impact the grid.
Register here: http://bit.ly/2KRxNqy
---


October 14-16th – VERGE 18 (Oakland, CA)
The 2018 Renewable Energy Buyers Alliance (REBA) Summit confirmed to return to San Francisco Bay Area — hosted in Oakland, October 14-16, ahead of GreenBiz Group's VERGE 18 conference and expo. The third annual summit will convene 400 renewable energy buyers and solution providers to develop new partnerships and collaboratively tackle barriers and opportunities to continue growing the market.
---
PAST EVENTS
---
---
8/1/18 – GreenerBuilder (UCSF, San Francisco, CA)
---
5/31/18 – Innovation and Impact Symposium
Thanks again for attending the 2018 Innovation and Impact Symposium. We hope you enjoyed the panels, made some good connections and had a blast!
A few reminders:
Don't forget you can still use the Whova app to connect with fellow attendees and link up with speakers or exhibitors!
Did you enjoy the event? Have any suggestions? We'd love your input, so please take the survey on the Whova app or on SurveyMonkey here.
If you'd like to download any of the panel presentations, please follow this link.
Join our ProspectSV mailing list by signing up here: http://eepurl.com/bi5kAr
Stay tuned for videos on our YouTube page – coming soon.
Thanks again, and hope to see you again next year!
-The Event Team @ ProspectSV
---
NREL's Industry Growth Forum is the perfect venue for growing companies to prepare, refine, and present their businesses to a wide range of investors. Entrepreneurial companies ranging from university and laboratory spinouts to commercially ready clean technologies from across the globe apply to present at the Forum.
---
3/20/18 –
Water Conservation Showcase
https://www.waterconservationshowcase.com/
---
Prospect Silicon Valley, Carnegie Mellon University's Scott Institute for Energy Innovation, Lawrence Berkeley National Lab's Energy Technologies Area, and the Northern California community of the US Green Building Council sponsored this event: Driving Innovation, Efficiency, and Performance in the Built Environment. We discussed technologies under development and how these hardware and software solutions can be deployed in pilots or limited deployments to demonstrate their ability to have a material impact on energy performance or clean power generation and consumption in the built environment.
---
The U.S. Energy Storage Summit brought together utilities, financiers, regulators, technology innovators, and storage practitioners for two full days of data-intensive presentations, analyst-led panel sessions with industry leaders, and extensive, high-level networking.
---
12/6/17 – CiConnect
 California Israeli Business Summit
CiConnect is an annual International Business Summit which connects the Silicon Valley corporates and policy makers with innovative Israeli startups and technologies. The summit featured a day long program of keynote sessions, panel discussions, one-on-one meetings, startup presentations, most innovative startup award, and VIP cocktail reception.
---
Collaborate to tackle water reuse challenges at Sustainable Silicon Valley's 4th water symposium – No Drop Left Behind: Smart and Sustainable Water Strategies on Dec 5th at Microsoft, Silicon Valley. The event brought together Bay Area water experts, agencies and tech companies providing 225 attendees exposure to innovative ideas and access to renowned water leaders.
---
Event focus: Convene partners and landlords together to finalize the list of services and terms of the program. The City of San José is partnering with the nonprofit, Sustainable Silicon Valley (SSV), on their local City Energy Project work to increase multifamily housing participation in energy efficiency and upgrade resource programs.
---
11/29/17 – Q4 Networking Event 
Autonomous Vehicles in the Public and Private Sectors
As autonomous and connected vehicle programs are starting to roll out, both public and private sector organizations are active and collaborating to address the opportunities and challenges. ProspectSV is involved in a number of projects with our public and private sector partners that exemplify the latest in market trends and technologies. 
---
The Bay Area Battery Summit brings together technologists and entrepreneurs who are driving innovation in energy storage. The California Clean Energy Fund's CalCharge program and Lawrence Livermore National Lab have teamed up to bring together an event that will add in depth conversations about many of the important themes across the storage space.
---
What are local resources and financial incentives available to make your building more efficient, comfortable and high performing? How can new technologies related to solar, storage and energy efficiency make your building more attractive in the market?
---
---
---
---
10/17/17 –
CleantechOpen Western Region Awards
CTO held their Awards & Showcase at the Fremont Marriott Silicon Valley, across from the Tesla plant in Fremont.
---
Prospect Silicon Valley had their Quarterly Networking Event on October 13th, 2017 where they explored the energy impacts of electrified transportation systems and the role of microgrids. The audience heard from the leading cleantech research and consulting firm, Navigant, about the current state of the market for microgrids and the evolving power requirements.
---
Automakers are making some big bets on the future: data, services, mobility, automation… tapping into innovation like never before as the race to define the auto landscape for the decades to come intensifies. Auto Tech R&D Summit 2017 (formerly Telematics West Coast) is the key forum for West Coast connected car and auto tech execs; bringing together over 200 experts to network and identify the crucial partnerships and the R&D innovations that will unlock the auto business models of tomorrow.
---
The event featured engaging discussions on topics including next-generation powertrains and fuels, 21st Century automotive ownership, HMI, deep learning, connected and self-driving technology.
---
More than 1,500 leaders from the world's largest companies, most innovative startups and progressive government agencies explored the latest technologies, tools and trends accelerating the clean economy.
---
The Intelligent Transportation Society of California (ITS California) had their Annual California Conference which brought together transportation specialists from government, industry, and academic organizations. They exchanged ideas, solutions and success stories on a number of topics relevant in today's fast growing transportation technology industry.
---
The Civic & Gov Tech Showcase connected civic minded entrepreneurs, potential investors, and government leaders to showcase the great work that is being done to improve government and governance. The goal of the event was to encourage collaboration and the support of new technologies to improve government and public participation.
---
The Original Equipment Suppliers Association (OESA) hosted the third quarter 2017 "Mobility Supplier Forum" at Futuris Automotive in Newark, California. This series of meetings is intended to help automotive suppliers advance their business interests as they relate to connected and transformative technologies.
---
Have you ever wondered if IoT devices have a future beyond the geeky tech?  Are you curious about  IoT offerings that can be rolled out across large markets? This event brought together three entrepreneurs/experts and spoke about their IoT impact journey.
---
RideCell's CEO delivered a presentation about his company's innovative ride-sharing and car-sharing platform, currently used by BMW's ReachNow program. (http://ridecell.com)
---
Located at the Microsoft Conference Center in Mountain View, this event featured the region's leaders from the startup, corporate, public and research communities to examine what it takes to integrate and implement innovative distributed solutions for maximum impact. With a keynote presentation on "Innovation" by Steve Westly, the event also featured speakers from Tesla, Microsoft, Integral Group, Navigant Research, and SoCal Edision. Formerly the Connected and Charged Symposium, the event built on its history as the premiere forum for connected transportation, mobility and electrification. Starting this year, the scope of this forum expanded to recognize the convergence and interdependence of connected and charged mobility with advances in energy and building technologies.
| | |
| --- | --- |
| View our Flickr Album here: | Watch the panels on YouTube: |
---
2/23/17 – Networking Meeting
At our February Networking Meeting we introduced our new CEO, Ruth Cox, to the Prospect Silicon Valley Team. We had a great time discussing our grant funded projects, introducing new team members, and learning about the goals of ProspectSV! Check out our PDF Presentation here: Networking Meeting 02-23-2017
---
[/vc_column_text][/vc_column][/vc_row]